Considerations For Appliance Repair Over Replacement Via Appliance Repair Services In Marietta GA
Considerations For Appliance Repair Over Replacement Via Appliance Repair Services In Marietta GA
Any kitchen or home appliance is prone to failure at some point. This means you will have to repair or replace your appliance depending on its performance. Before you  make a final decision of doing away with your machine, consider hiring an appliance repair technician to diagnose and if necessary repair your problematic machine.  A repair expert will advise you on whether to go ahead with repair or buy a new appliance.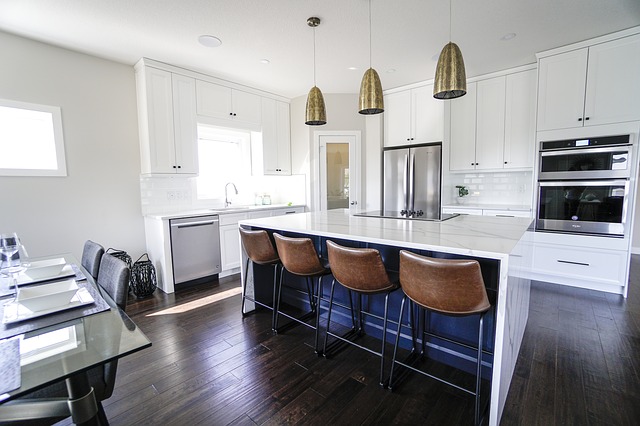 Cost Of Appliance Repair – https://www.appliancerepairmarietta.org/
Basically, it would be wise to consider repair if your refrigerator is not yet obsolete. If the cost of repair is less than 50% the cost of appliance replacement, consider the repair.  More than that price tag is better addressed by buying a new appliance. Major appliances like refrigerators, freezers, washing machines, dryers, dishwashers, stoves and ovens tend to be expensive to replace by buying brand new ones. So in that case the cost of repair can easily be less than 50% the price of a new appliance unless that appliance has broken many times or if the parts that need to be replaced are too expensive. For example, with refrigerators if a compressor is the problem that could make the repair go over 50% the price of a new fridge. Sometimes with microwaves and ice makers and most small appliances the repair may not make sense if those appliances are cheap to buy as brand new and the cost of repair goes above 50% that of replacing them.
Age Of Your Appliance
In a situation where you are sure that your kitchen or home appliance is nearing its lifespan, it would be better to replace it with a new one other than repairing it. The 50% rule also applies in this case where you consider repair only if the appliance has not yet lasted more than half its expected lifespan. The lifespan of a major appliance depends on various things including the specific appliance type, model or brand of appliance. The longest lifespan you can expect for a major appliance is that of a gas range at about 15 years. Refrigerators and dryers can last for about 13 years. Other appliances have shorter lifespans with compactors lasting for about 6 years, dishwashers and microwave ovens for about 9 years.
When you call to request for any appliance repair service, make sure to provide enough information to help the repairman advise you if you need to fix or replace your appliance. In most cases they have to visit to check the appliance to determine the cost of repair. But sometimes if you just let them know the exact age and state of your appliance, the model and brand of it, they can let you know if to fix or replace it, even without visiting and charging you a service call fee.